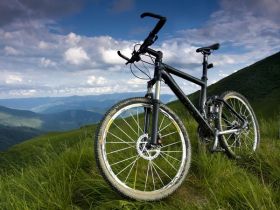 Eastman industries limited is a dominant manufacturer, exporter & supplier of a variety...
c-87, Focal Point, Phase-5

La-sovereign is a leading bike company in india. its a first ever joint venture between...
B-29/2531, Dhandari Kalan IndustrialArea-C

India on bicycle provides high quality cycling and bike tours and trips in india. now y...
Delhi

Mitras started with a mission to create & offer premium quality bicycles, to improve th...
805, Crown Heights, Hotel Crowne Plaza Complex, Sector 10, Rohini, New D...

Manufacturers of stainless steel balls, chrome balls, brass balls, carbon steel balls, ...
Miller Ganj, Gill Road, Ludhiana, 141003

Origami bicycle company is a small startup folding bike company located in richmond, vi...
2601 Maury St. Bldg 26